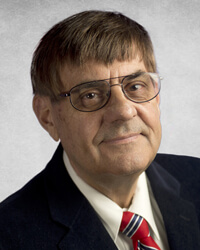 c608.575.4077
f 608.257.5764
jmitby@hurleyburish.com
Download vCard


John Mitby serves as counsel for businesses, limited liability companies, engineering and construction firms, insurance companies, drainage districts, non-profit organizations, and elder care facilities. John's commercial practice includes resolving a variety of matters relating to contracts, transactional work, real estate, employment, COVID-19, financing, municipal and litigation. John works with clients on acquisitions including those involving cyber and technical businesses, and provides general corporate oversight for profit and non-profit organizations. He has provided counsel on many complex business transactions, such as the reorganization of a cooperative, the purchase and sale of numerous businesses, including the House on the Rock, one of Wisconsin's most prominent landmarks, and the development of the Princeton Clubs. John's litigation practice includes defense of contract matters, insurance claims, electronic discovery issues, cyber liability, investigative matters, and other highly complex business issues matters.
Rated by Super Lawyers
loading …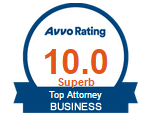 Practice Areas
Business and Corporate Law
Construction Disputes, Mediation & Arbitration
COVID-19 and Related Issues
Commercial Litigation
Construction Contracts & Insurance Issues
Contract Negotiation & Drafting
Elder Care Law
Electronic Discovery
Employment Law
Federal Court Litigation
Health Care, Health Insurance Portability and Accountability Act (HIPAA), Affordable Care Act
Insurance Claims
Limited Liability Companies
Mergers, Acquisitions & Business Reorganizations
Municipal Law
Real Estate
Tax Exempt & Nonprofit
Bar Admissions
Wisconsin
U.S. District Court Western District of Wisconsin
U.S. District Court Eastern District of Wisconsin
U.S. Court of Appeals for the Seventh Circuit
Supreme Court of the United States of America
Education
University of Wisconsin Law School, Madison, Wisconsin, J.D., 1971
University of Wisconsin-Madison, Wisconsin, B.S., 1966
Honors & Awards
DCBA Lifetime Pro Bono Award, Received in 2020
The American Registry, America's Most Honored Lawyers, 2020
AV Preminent, Highest Possible Rating in Both Legal Ability & Ethical Standards, 2020
The Best Lawyers in America, 2018, Commercial Litigation, Litigation – Construction, Litigation – Municipal, and Mediation
Member of the 2015 to 2021 Wisconsin Pro Bono Honor Society
Recognized by Supporting Active Independent Lives (SAIL) for 18 years of pro bono service
The Best Lawyers in America

®

, 2017-2022
The Best Lawyers in America

®

, Commercial Litigation, Litigation – Construction, Litigation – Municipal, and Mediation, 2016-2022
The Best Lawyers in America®, Lawyer of the Year, Litigation – Municipal, Madison, 2014-2022
The Best Lawyers in America®, Lawyer of the Year
Top Rated Lawyer in Healthcare Law on behalf of American Lawyer Media and Martindale Hubbell®, 2013
Leaders in Law by the Wisconsin Law Journal, 2013
Recognized by the State Bar of Wisconsin and Wisconsin Access to Justice Commission as a Pro Bono Honor Society Member, 2013, 2014 to present
Inducted into the Madison Soccer Hall of Fame for major contributions to Reddan Soccer Park in Verona, Wisconsin, 2012
Wisconsin Super Lawyers® (Business Litigation Law), 2008-2021

Recognized for Business Litigation Law by its Corporate Counsel Edition and Business Edition
Recognized for Litigation Law in its Business Edition

Named one of Madison's top Alternative Dispute Resolution Mediation attorneys by Madison Magazine
Named in The Best Lawyers in America® for over 25 years for commercial litigation, litigation – construction, litigation – municipal, mediation and professional malpractice law
Listed in "Ten Who Made A Difference," 2004
Listed in "Know Your Madisonian," 1988
AV Preeminent® Peer Review Rated Martindale-Hubbell® Peer Review Ratings™, 2017-2021
Reddan Soccer Park, Acknowledgement of Tireless and Generous Support, 2018
Professional Associations & Memberships
Fellow, Wisconsin Law Foundation
Member, Civil Trial Counsel of Wisconsin, board member, 1983-1987
Member, Dane County and American Bar Associations
Member, Defense Research Institute, Construction Law Committee Member, Past Chairman, Litigation Section, State Bar of Wisconsin
Member, Past President, Wisconsin Chapter of the American Board of Trial Advocates
Member, State Bar of Wisconsin
Member, Wisconsin Academy of Trial Lawyers
Member, Western and Eastern District of Wisconsin Bar Association
Member, State Bar of Colorado
Affiliate Member, American Council of Engineering Companies
Served, Liaison to AIA Documents Committee for Review of A201™ – 2017 Contract, 2015
Community Involvement
Active in a variety of nonprofit organizations and sports organizations for young women; past chairperson of Olympic Development Program for girls soccer for 15 years in Wisconsin; involved in numerous nonprofit organizations, including the first dormitory for handicap women project in Wisconsin Dells and AgeBetter, helping elderly stay in their homes.
President, Gregory C. Van Wie Charitable Foundation, Inc.
President, Jennie H. Olson Charitable Foundation, Inc.

Videos
Other Publications
John Mitby: A Legacy of Giving Back, By Doug Moe John Mitby Article insert
Make Smart Choices with Your Madison Business, By Laurie Ellis- McLeod, Attorney Mitby Featured in Chapter 8, https://www.amazon.com/Make-Smart-Choices-Madison-Business-ebook/dp/B074MHH6Q5/ref=sr_1_1?ie=UTF8&qid=1509032881&sr=8-1&keywords=Make+Smart+Choices+with+your+Madison+Business
http://www.wisbar.org/NewsPublications/Pages/General-Article.aspx?ArticleID=25657
Useful Resources
The United States Equal Opportunity Employment Commission recently released a helpful and concise tip-sheet for employers on avoiding discrimination in the workplace. See the announcement here, or view the document itself here.
The Wisconsin Office of the Commissioner of Insurance has released a helpful overview of insurance law in Wisconsin. It can be viewed here.
Endorsements
"Thank you, John. You're the best." – Attorney Brian David Anderson, General Counsel at ERDMAN
"John, you have always been a great person (Atty for me) to me and I trust any recommendation you may have." – LH
"I know I've already told you this so many times, but I just want to tell you thank you again for all the help you've given me.  It really means a lot to me, and I will never forget.  Thank you." – AC
"John is a consummate professional with exhaustive and constantly updated knowledge of health law."—TLZ
"John Mitby is the quintessential expert when it comes to health care law. I highly recommend him to anyone needing expert, yet practical legal counsel in any area of health care law." –EH
"I have worked with John since 1980. He provides us with a high value and timely legally advice on a whole range of issues dealing with business and contract law."—BS
"John is an outstanding litigator and counselor."—MF
"John is a fine advocate for his clients and works with a genuine caring nature that gains trust and confidence. His practical and detailed approach to problem solving is refreshing and gets the job done as his clients require."—TW
"John is a consummate professional with exhaustive and constantly updated knowledge of health law." –FB
"I have worked with John on many projects. John is both effective and is enjoyable to work with. The job gets completed when John is involved." –MC
"It is difficult to choose only three attributes that best describe John Mitby as all apply. John is well respected and experienced in many legal areas. He is not only highly regarded by his clients but by his colleagues as well. He listens and then articulates the options in a clear and understandable way and willingly discusses and seeks out alternatives."—SL
"I have known John Mitby for more than 20 years. He has provided legal expertise to both our business and to me and my family on personal issues. His advice has always been legal sound, effective, and has protected us financially. I trust him for all our legal issues." –AR
"John can explain complex legal issues in simple terms." –PP
"I have worked with John on a number of different client engagements and John is the best Real Estate attorney I have ever worked with. John's depth of knowledge is incredible and John gets results. John's projects are always on time, not at the last minute, and John knows how to get things done. John is also an excellent business attorney."—MC
"John Mitby has always been, and continues to be, a trusted advisor for me and my family."—MS