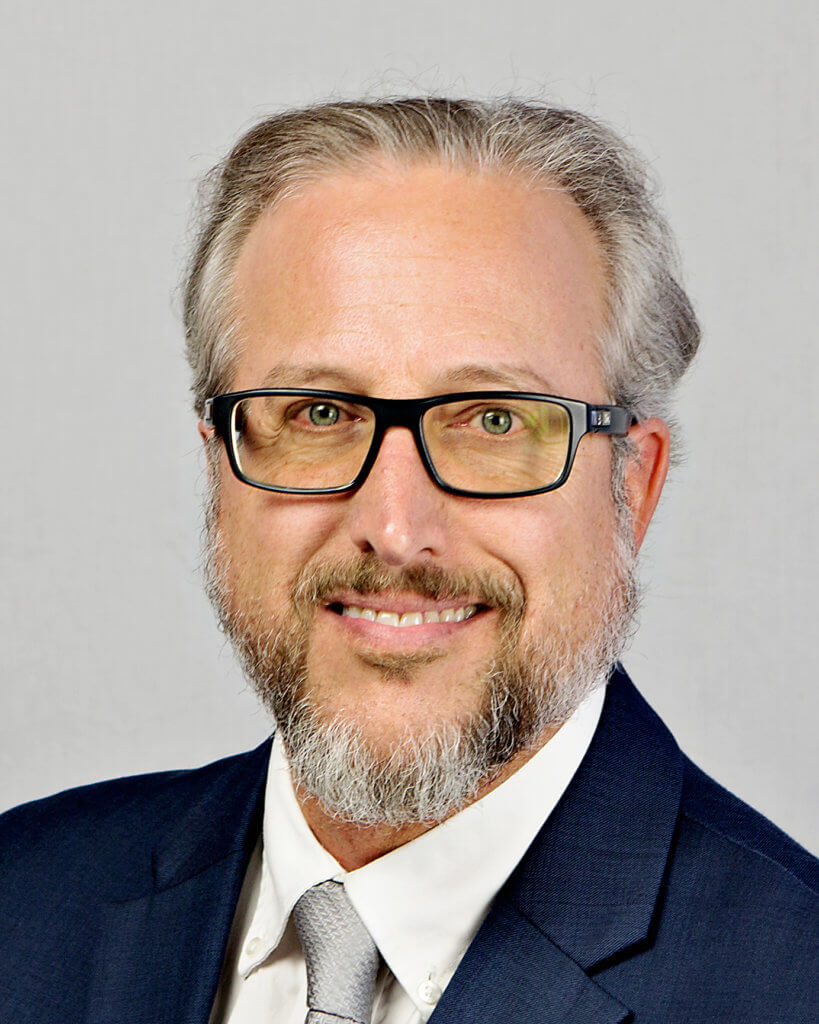 David E. Saperstein is first, and foremost, a trial lawyer. He is in his element, at his best, when he is advocating for his clients in the courtroom.
David inhabits a courtroom, in any number of counties in Wisconsin, on an almost daily basis. Throughout a nearly twenty-year career, he has defended his clients' interests in countless jury trials and court trials in circuit and municipal courts throughout the state. Although serious felony, misdemeanor, and intoxicated driving cases make up the largest percentage of his work, David also handles quasi-criminal "forfeiture" matters, civil restraining orders, mental commitments and juvenile delinquency proceedings. He also represents clients in criminal appeals.
The courtroom is the stage where the client's story is told, and David's background as a Chicago conservatory-trained theater actor gives him a decided advantage in that arena. He understands that meticulous preparation and mastery of the facts and law are essential, but also improvisation, confidence on your feet and an ability to read the room make for a winning performance. His confidence and preparation have resulted in many acquittals, but also in many more dismissals short of trial.
David concentrates his practice defending individuals who have been accused of committing crimes in Wisconsin, and a significant portion includes defending client's accused of intoxicated driving offenses (DUI/OWI), whether they are charged in municipal or circuit courts. David has received specialized training in intoxicated driving defense, including Mastering Scientific Evidence in DUI Cases, sponsored by the National College for DUI Defense, and graduating from the National Highway Traffic Safety Administration's Practitioner's Course, the same specialized training that a law enforcement officer takes to administer roadside Standardized Field Sobriety Testing.
David earned his law degree (JD) from DePaul University in Chicago, Illinois. He earned a Bachelor of Fine Arts (BFA) from The Theatre School at DePaul University in Chicago.
David is a member of the State Bar of Wisconsin, DUI Defense Lawyers Association, National College of DUI Defense, National Association of Criminal Defense Lawyers, Wisconsin Association of Criminal Defense Lawyers, Dane County Criminal Defense Lawyers Association, Dane County Bar Association and Iowa County Bar Association.
Practice Areas
Criminal Defense
Juvenile Defense
OWI/DUI Defense
Appeals
Mental commitments/protective placements (Ch. 51 & 55 proceedings)
Restraining Orders
Bar Admissions
Wisconsin
Education and Certifications

DePaul University, Chicago, Illinois, J.D., 1995
DePaul University, Chicago, Illinois, B.F.A., Theatre, 1987
National Highway Traffic Safety Administration, DIW Detection & Standardized Field Sobriety Testing, Certified May 4, 2019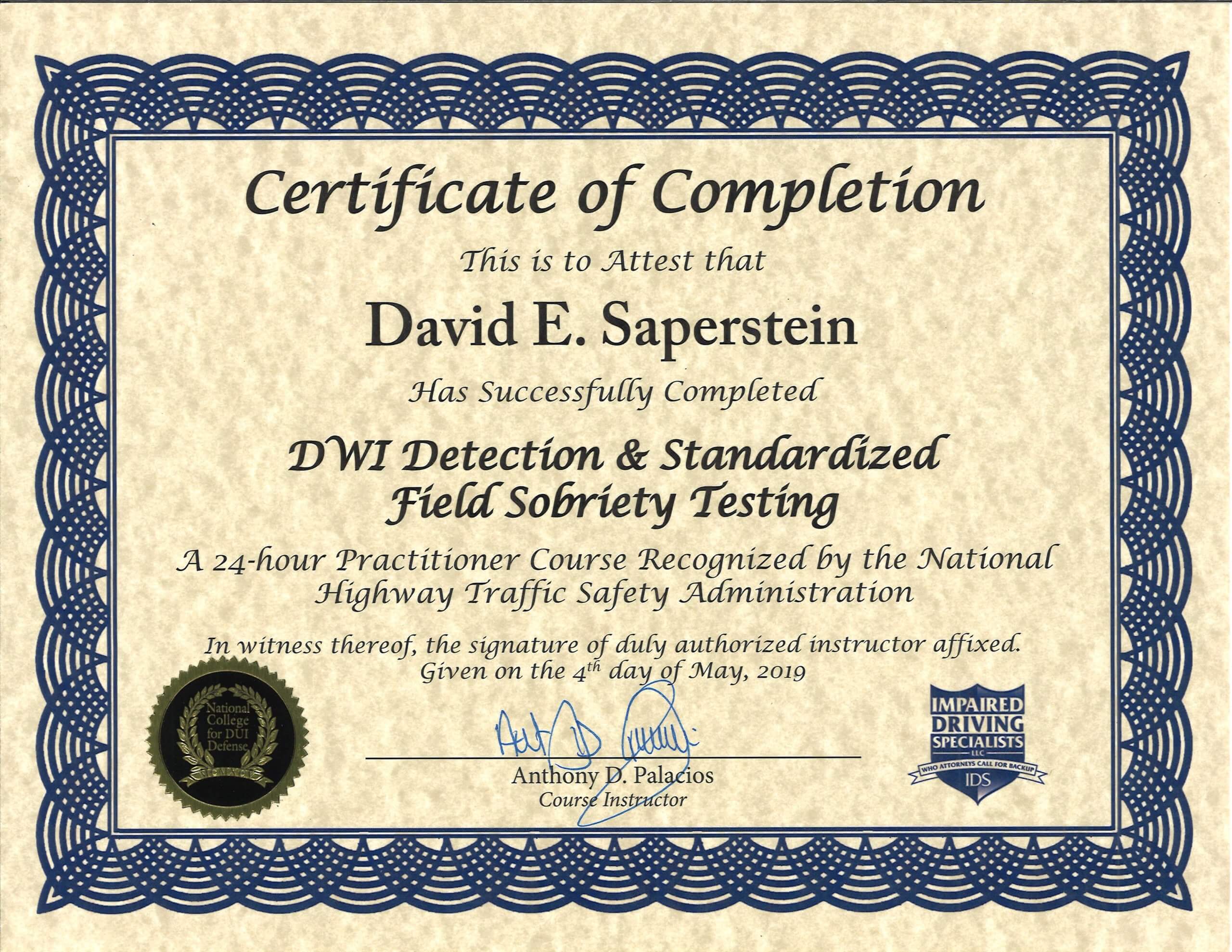 Professional Associations & Memberships

Member, State Bar of Wisconsin
Member, National Association of Criminal Defense Lawyers (NACDL)
Member, Wisconsin Association of Criminal Defense Lawyers (WACDL)
Member, Dane County Criminal Defense Bar Association
Member, Dane County Bar Association
Member, DUI Defense Lawyers Association
Member, National College of DUI Defense (NCDD)
Client Reviews
I wanted to let everyone know how instrumental this firm and especially David Saperstein have been in this transition in my life. Not only did he and this firm represent me as a lawyer, but David saw my true heart and represented me as a friend. His name is listed in my book of life. I can't thank him enough!! – Shane
Attorney David Saperstein from Hurley Burish did a great job on my legal case. – A Satisfied Columbia County Client
I hired Mr. Saperstein to be my Attorney in the Summer of 2017. I needed a good Attorney to represent me in a Criminal Case in Iowa and Grant counties. He was very professional in his work. We met at the courthouse before our time to be in court, to follow up on my case details. He showed up on time when he said he was going to be there. His fees were very reasonable. He returned my phone calls and emails promptly. I would definitely recommend him to anyone looking for a reliable Criminal Defense or DUI Attorney. – James
David was very thorough and made sure both my wife and myself knew exactly what to expect. I can honestly say I would not be where I am today without his help.. – A Satisfied Client
I can't thank you enough for the work done on my case during the past few months. To have the opportunity to wipe my record clean after making the mistake that I did is incredible and I can't express my gratitude enough. You seemed like you genuinely cared about my legal status and future, and I trusted in you and your team the entire time. It was a pleasure getting to know you. Thank you again. – A Thank Dane County Client
I want to take this opportunity to thank you for all you have done for me for the last 5 years.  I appreciate taking me in when I needed counsel.  Not only do I want to show my thanks and appreciation on my behalf, but also on behalf of my son, whom I've been able to see grow up. He is my light and only reason to try and better myself. You guys have helped me get motivation from a negative situation by continuing to be a fair person.  I truly hope I get to see you again in a much different scenario. – A Thankful Client